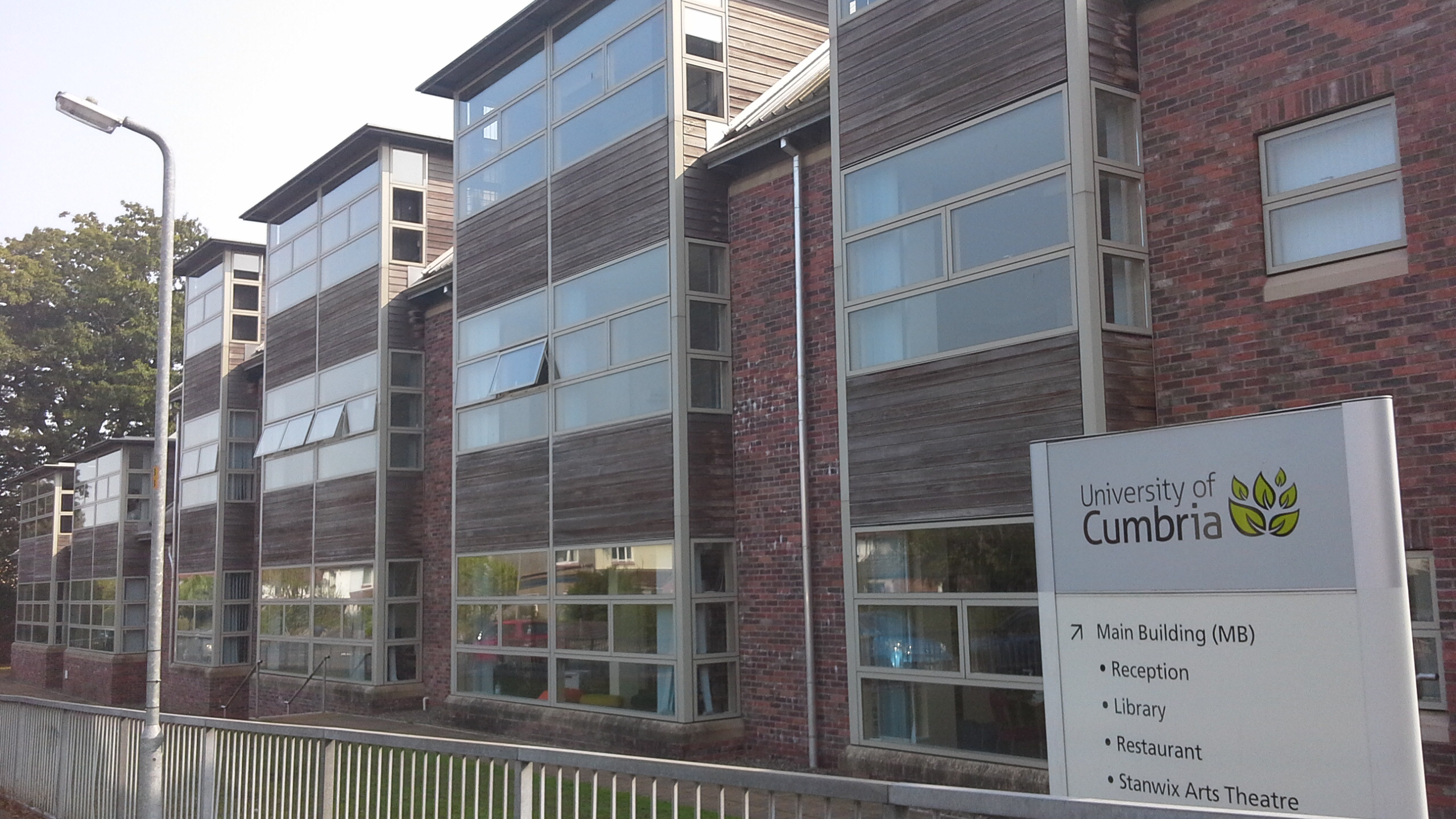 Overview
The University is based upon the findings of a report by Sir Martin Harris. This plan envisaged a university based upon a "distributed learning network". This network is based upon the idea that teaching will take place both at the University's main campuses, and at colleges of further education around the county. This will solve problems of access for remote areas that did not previously have direct access to higher education. The headquarters of the University are in Carlisle. Its other major campuses are at Ambleside, Lancaster (formerly St Martin's College) and Energus in Lilyhall. The University also has sites in London and Penrith (formerly University of Central Lancashire in Cumbria).

On 1 December 2009, it was announced that the Ambleside Campus would be 'mothballed' at the end of July 2010, and will no longer take new undergraduate students. The action by the University of Cumbria ended over 175 years of heritage and a protest was held on the 1 December 2009 by the student body. The closure was in the face of fierce opposition from the Ambleside students, the townspeople of Ambleside, and in spite of the support that Tim Farron MP who pledged support to the campus and students. The timing of the closure had led many to believe that the decision was made 'a long time ago
The University is based upon the findings of a report by Sir Martin Harris. This plan envisaged a university based upon a "distributed learning network". This network is based upon the idea that teaching will take place both at the University's main campuses, and at colleges of further education around the county. This will solve problems of access for remote areas that did not...
Read More
Prospectus
Videos
University Of Cumbria - International Study
Interested In Studying At A UK University? Find Out What It's Like Studying At The University Of ...
Location
Primary Address
Fusehill Street, Carlisle, UK
University of Cumbria
Teaching Excellence Framework

Tier 4 Sponsors
Tier 4 Sponsor (Tier 4 General)
Course Offer and Acceptance
Offers Issued: 4,635
Acceptance: 1,160
Applications: 6,130
Applicants: 5,595
This is the latest available data, published by UCAS - 25th January 2018. All data is based on UCAS standard definitions.
Student Population
UK Students - 8,350
EU Students - 200
Non-EU Students - 85
Total Students: 8,635
(Source: HESA 2016/17)